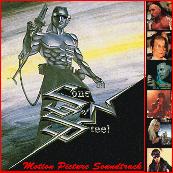 Hey! Yeah You - Did you know that all these files and more are on the new Sons Of Steel (multimedia) Soundtrack? Click here for more information or visit us by email. And of course you can still buy the original Sons Of Steel......the songs (Just the music from the movie) CD.

Here's a taste, most of these are in .AU format with a few in .wav. They are 22k samples .
If you are having difficulty e-mail us and we'll get it sorted.
Alice..isms
(File in .au format)
(File in .wav format))
More Coming from outtakes and studio sessions.
Images
Album Covers
Desktop Wallpaper